Google Alerts — "Very Interesting"
By Sean Fenlon on December 3, 2009
---
I've been a long-time user of Google Alerts.
Like most, the first alert I setup was my own name.
I'm also an active user on Twitter.
Very interesting that for the first time (just moments ago), I received a Google Alert from a Twitter update I just Tweeted moments ago: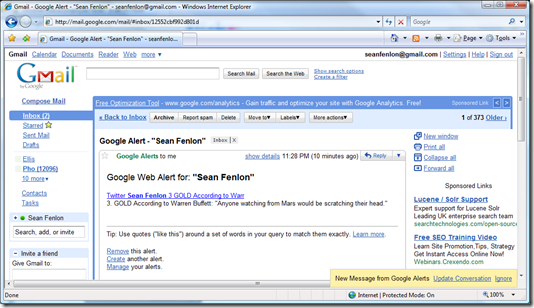 I clicked this link: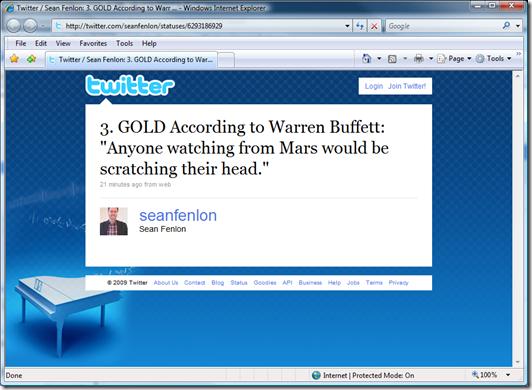 The Google Alert term was "Sean Fenlon"
Bottom line is that Google is now real-time search.
I promise. it all makes sense.
SPF
---