QUICK!… Name THREE big Internet brands that come to mind… (speed counts in this exercise)
By Sean Fenlon on October 8, 2009
---
When I do this quick blink of consciousness in the subject line, I come up with my three biggest Internet brands at the moment:
Google
Facebook
Twitter
Your mileage may vary. Amazon? eBay? Wikipedia? LendingTree? Expedia? Priceline? Weather.com? Yahoo!?
Can we even count YouTube or does that roll up into Google?
SPF
p.s. Here's what my #1 thinks about the GROWTH of interested Internet users of #1, #2, and #3: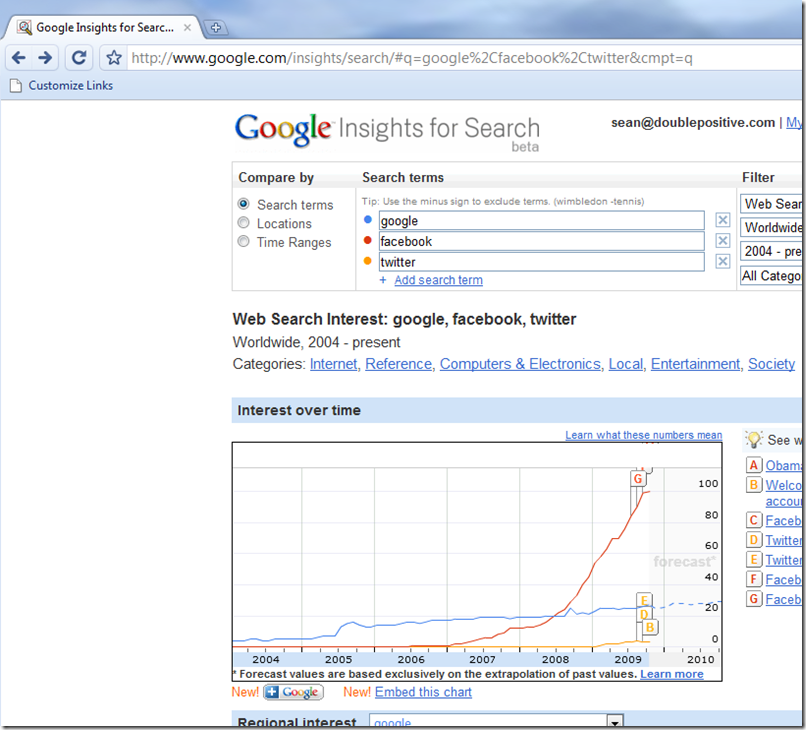 ---