Baseball
By Sean Fenlon on June 15, 2010
---
As a result of the performance of the Baltimore Orioles over the last 10+ years, I am not much of a baseball fan these days.
I am, however, a fan of baseball history.
I may soon also become a fan of the Washington Nationals as a result of one new player – Stephen Strasburg.
I request that all the baseball-fan readers of this chart below take a moment to digest this insightful prediction from Google.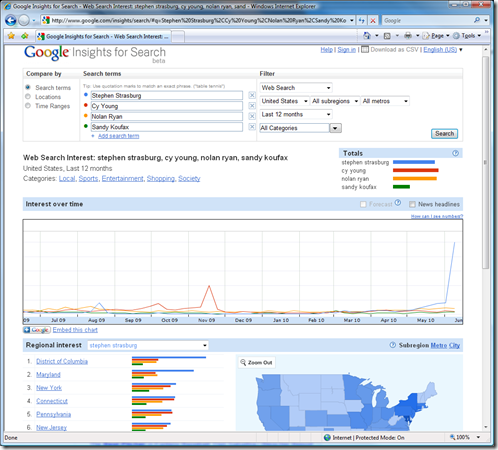 Wow!
Cheers Steve! :-)
SPF
---