Google Users in U.S. Abandon "Music" in Droves
By Sean Fenlon on November 7, 2010
---
Probably an unfair if not misleading headline, but true.
Google queries for "music" are down almost 50% from their highs over the past few years: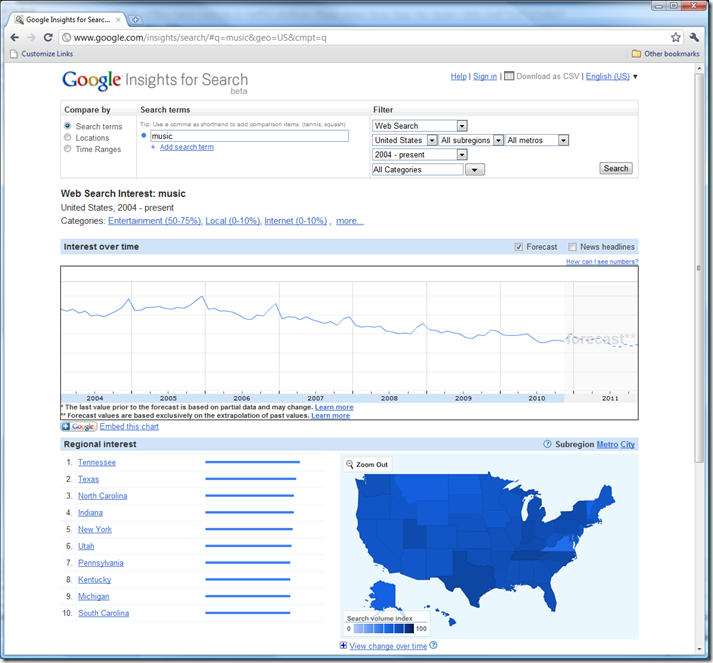 .
It's a shame that the live music capitols of the world (Tennessee, Texas, New York, etc.) are leading the way in the drop off.
Maybe this is just one of those "it doesn't matter what Google data says" search queries, but I doubt it. I'm definitely biased in the other direction.
SPF
---