Google Users Love Searching for Music in their Media and Games
By Sean Fenlon on November 8, 2010
---
A TV show, a movie, and a video game.
All three are seeing huge search query traffic, and one is growing like crazy. All three also are literally infused with music. Anyone who types or reads these queries would agree.
Hmmm. I wonder.
Perhaps music is not being abandoned after all.
Perhaps it's just being re-named. :-)
I'm Glee-ful.
SPF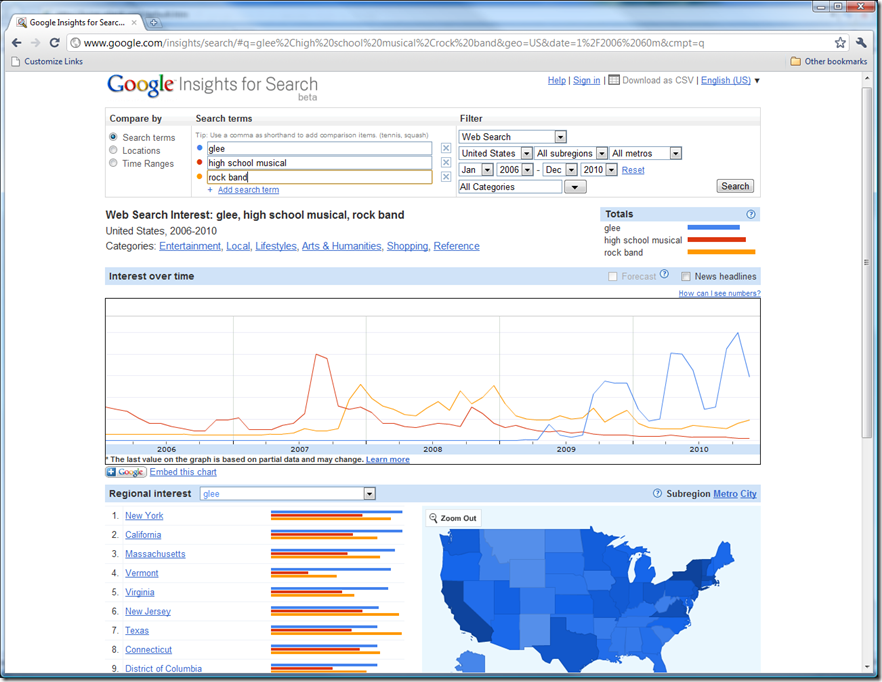 p.s. I intentionally did not include American Idol on the search query list because the American Idol search query volume is so overwhelming that it would've rendered this chart above too-hard-to-read. I took particular notice of American Idol this year when Harry Connick Jr. joined the team for a moment. HC Jr. is one of my heroes. Nonetheless, I do reserve the right to blog about American Idol in the future. ;-)
---