How Are Your Brackets?
By Sean Fenlon on March 19, 2010
---
The word "brackets" means different things to different people.
Let's check Google – see if Google has any concise Insights as to the meaning of the word: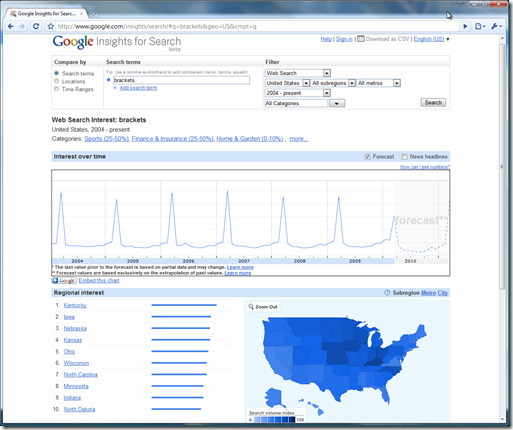 Hmmm.
I wonder why the search term "brackets" spikes every March like clockwork? ;-)
SPF
p.s. It looks like Google is "forecasting" very light/mild spike this March 2010. I respectfully disagree.
---