I Love Google
By Sean Fenlon on September 15, 2010
---
I love Google.
Honestly and genuinely. I really do.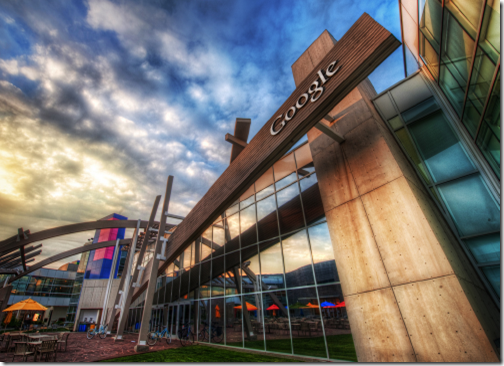 Not just because Google has a HUGE impact on my life, and probably yours too.
Let's be honest. Like me, you probably touched Google more times than any other brand on this day in 2010. Google has huge consumer-brand-recognition (likely to overtake the brand-recognition levels McDonalds and Coke over time IMHO). Their stock price currently values them at $153.12 Billion. That will go way up as well.
Not just because they think that I am the 4th most relevant wine critic.
Just Google "wine critic" and you'll see what I mean. Google actually ranks my recommendations 4th behind Robert Parker and newcomers Gary Vaynerchuk and Steve Heimoff. Thank you Google. You flatter me. :-)
Not just because I own their stock:
I bought their stock in late October 2008 at $311 based on some good advice from Warren Buffet. Google's stock price has grown over 50% since then to $480.43 (as of today). Margins are fantastic as well. Ummm. WHY didn't I buy their stock under $100 per share after their IPO settled down in 2005? I have no idea.
Not just because the co-founder Sergey Brin and Larry Page is from Baltimore and is a musician respectively.
No kidding. http://en.wikipedia.org/wiki/Larry_Page + http://en.wikipedia.org/wiki/Sergey_Brin Although, as a fellow Baltimore-based Internet Entrepreneur and Musician, I may be a bit biased on this one. ;-)
Not just because I learned from Google today that there is no such thing as a bad click, there is only a mispriced click.
Actually, this concept originates with Stein Kretsinger during his early years at Advertising.com. Stein reminds many of the Caballo Blanco character in the book "Born to Run" – a book with amazing characters and stories. Absolutely amazing.
Actually, I love Google because Google visited DoublePositive today.
A wise legendary online marketer once told me that you aren't anyone until Google knows who you are. Check that box as of today, and after a DoublePositive Board meeting no less. Thanks to @ttzqq24 @PitVaidya – you too Chris. I was amazed to see Google workers using Apple, Microsoft, Dell, and IBM products, but it makes sense.
I have actually loved Google long time before today. There is a whole section dedicated to Google on this blog after all. :-) Just check out the Categories on the right. http://blogs.doublepositive.com/category/google/
Cheers Google.
You make us all better in life.
SPF
---