LeadsCon 2010 Las Vegas Feruary 23-24, The Mirage
By Sean Fenlon on January 24, 2010
---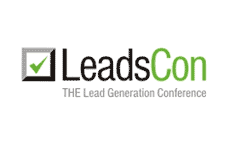 I am a personal fan of LeadsCon and this entire blog is as well. Just ask Google:
http://www.google.com/search?hl=en&as_q=leadscon&as_epq=&as_oq=&as_eq=&num=100&lr=&as_filetype=&ft=i&as_sitesearch=blogs.doublepositive.com
LeadsCon 2010 speakers were just announced this week:
http://www.leadscon.com/leadscon-las-vegas-2010/full-conference-program.html
Here's a partial list of the Rock Star speakers on the list:
Please join us for our Hot Transfers workshop @ 4pm on Tuesday the 23rd.
Our presentation will be highly-entertaining, and we also have some very important news to announce.
Look forward to seeing you all then.
SPF
---