Announcing the Re-launch of PatMethenyMusic.com
By Sean Fenlon on March 18, 2014
---
I originally launched PatMethenyMusic.com in 2003, shortly after the release of his Magnum Opus, The Way Up. I am happy to announce the official re-launch of PatMethenyMusic.com in 2014, with a fresh new design and re-imagined as a blog.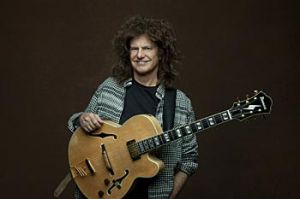 I used the same process to re-build PPatMethenyMusic.com that I did to re-build SeanFenlon.com…
1.  Create a design contest on 99designs.com — dozens of designers from around the globe will submit entries to your design competition based upon your design breif/specs.
2.  Use Elance.com to hire coders that can code the new (flat) design into a responsive site using WordPress as the Content Management System.
3.  Host the WordPress site on Bluehost.com
Once this process is completed, there is essentially no other design or technical work required to modify/update/administer the blog/site.
I also went once step further and replaced the default WordPress comments system with a best-of-breed third-party system, Disqus.  It was as simple as creating a Disqus account and then adding a Disqus plugin from the WordPress interface.  I did modify the default WordPress code slightly so as to allow Disqus comments to appear on actual site pages, and not just on blog posts.
If you're a fan of improvisation, sophisticated compositions, and positive-energy-music in general, I hope that you will visit PatMethenyMusic.com
SPF
---