H. Teri Murai is One of My Musical Heroes :-)
By Sean Fenlon on August 31, 2017
---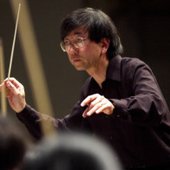 I first met Teri Murai as a member of The Peabody Symphony in 1991. I had graduated with a Bachelors in Music from Towson University a year earlier. Although I had won several awards and competitions, I never participated in the Towson University Orchestra (a community orchestra at the time).
However, since graduate bassoon students were in relative short-supply at Peabody at the time, I was awarded the "Orchestral Fellow" – a partial scholarship if I would participate in The Peabody Symphony Orchestra. Despite a near-total lack in pro-level orchestral experience, I smiled and accepted. :-)
My first semester with The PSO was filled with various guest conductors, some of whom were auditioning to be Director of Orchestral activities at Peabody. At the start of my second year, Hajime Teri Murai had been named the winner of the position – the Maestro… a position he would go on and hold for the next 25-years. :-O
I get to go down in history as Maestro Murai's first Principal Bassoonist with The Peabody Symphony Orchestra – just one of dozens he would ultimately go on to work with.
Man, I was SOOO not ready for that. :-S
While I had become a decent soloist and small chamber ensemble player, I was not yet ready for the demands of the modern orchestral rep and the skills necessary to mind-lock with the most sophisticated conductors as a member of the orchestra.
The first assignment I received on Principal Bassoon was Mahler's "Songs of a Wayfarer."Seemed harmless enough until I learned that the piece ends with a short Bassoon solo where Mahler guides the Bassoonist to play in a different tempo than the rest of the orchestra. I remember the Maestro looking at me cross-eyed more than just a few times while I struggled to figure that one out. :-S
Side note – that Mahler piece was the first time I met Kyle Coughlin with whom I would become life-long friends: https://www.youtube.com/watch?v=AMoW8wF97YI
However, it was the NEXT assignment I received as Principal Bassoonist for the next concert that would allow me to fully-comprehend the Maestro and his expectations of the members (especially Principal winds) of his orchestra. The piece was Bartok's Miraculous Mandarin Suite. Despite the brilliance of this epic work, it was seldom-performed – perhaps falling into the shadows of Stravinsky's Le Sacre du Printemp (Rite of Spring), which was a riot-inducing/scandal-provoking score to a ballet from a decade earlier.
I was completely unfamiliar with the piece and it never appeared on audition rep lists for bassoonists, so I assumed that there probably was not much for me to worry about in terms of exposed bassoon parts. But just to be sure, I took it in to my lesson with my bassoon teacher at the time (who had also never played it – I came to find out later) who flipped through the music, handed it back to me and said something to the effect of… "play the right notes and the right rhythms and you'll be fine." Hmmm… must be nothing to worry about indeed.
Stop here for a moment…
Shame on ME.
What I should have done at this point was to drag my lazy arse down to the Peabody Library and listen to a recording of the piece on headphones while taking notes in my part. This is what would've been expected by a professional, and since I was sorta getting paid in financial aid as an "Orchestral Fellow," I should've done that too.
But I didn't.
I showed up at the first rehearsal completely unprepared. I faked my way through most of it OK, I suppose (certainly wasn't the only one), but towards the end of the piece, the orchestra goes silent followed by harp/string textured background (reminiscent of the passage leading up to the big Bassoon solo in Stravinsky's Firebird) and BOOM – the Maestro cues me for the big bassoon solo in the Miraculous Mandarin. While not extremely difficult, per se, the solo was… shall we say, non-intuitive. Lyrical high notes in a rhythm superimposed over the 5/4 ostinato bar lines of the background instruments.
I CRASHED AND BURNED. :-S
The Maestro cut us off, put down his baton and let me have it.
He explained that if it were a professional orchestra and ever I showed up unprepared like that, I would immediately be put on probation.
He continued on for what felt like five minutes or so about accountability, but the stomach in my throat was blocking my ability to process all the words in real-time.
After rehearsal, I asked to speak with him privately in his office…
I confessed to my lack of orchestral experience and apologized for being surprised by a big bassoon solo in the middle of a piece I had been assigned principal to. However, I also asked the Maestro to speak with me privately if he ever was disappointed with me again rather than in the middle of a rehearsal.
To his credit, the Maestro confessed he did not know about my lack of orchestra experience and agreed to speak with me privately in the future if – god forbid – I needed another talking-to. :-)
Needless to say I practiced my fanny off before the next rehearsal and came right in and nailed it. The Maestro again cut us all off, but this time tapped his baton on his stand (an applause gesture) and said "Bravo, bassoon. Bravo" which invoked an applause from the rest of the orchestra. Phew.
From that point forward, I knew we got each other and we were friends.
The experience of those first performances with the Maestro taught me that he demanded accountability – not just for the performance-quality of his orchestra, but more importantly so that the members of his orchestra were prepared to play in a professional orchestra after Peabody.
While many of his students thought they may have preferred a more velvet touch, I have no doubt the Maestro's approach is what was required to make the players in his orchestra the best they could possibly be – countless of them are sitting in seats of major symphony orchestras today.
The next few years, I went on to play countless pieces with The PSO with the Maestro conducting: http://www.seanfenlon.com/sean-the-musician/sean-the-academic/sean-bassoonis/bassoon-rep-list/
During that time, I learned that Teri Murai is the Energizer Bunny. Tireless despite the physical demands of the job(s), the scheduling demands, and the time necessary to prepare for new and adventurous programming (for which he won numerous awards).
I also learned during that time that Teri Murai was brilliant – especially according to other conductors. I learned that some of the best conductors in the world would call Teri Murai for his interpretations of some of the most challenging passages for Conductors in pieces such as Rite of Spring and La Mer.
Generally-speaking, conductors are often the most brilliant of all musicians, irrespective of the instrument(s) they play. Being able to look a modern orchestral score that had never been performed or recorded and realize a vision for what it should sound like is so incredibly complex that it often seems like magic to me.
The Maestro was a Percussionist/Drummer before becoming a conductor. When I learned that, I provided him with recording of my early electronic/jazz/funk-influenced compositions and he was very complimentary of the works, especially the rhythms and time signatures.
After completing a Masters Degree at Peabody, I immediately moved on to working on a Doctoral Degree on a Dissertation track. The Maestro helped me get Don Ellis approved as a topic for my Doctoral Dissertation – a topic that was clearly against-the-grain at Peabody at the time. The Maestro also agreed to be one my three Dissertation Readers – thoroughly challenging me on each analysis and conclusion – and asked to see full scores of Don Ellis's music in places where I included only passages in the Dissertation (so that he could have a more complete understand and provide better feedback even though this task was completely voluntary and with remuneration of any kind).
One aspect of the Dissertation that the Maestro challenged me on – and we still debate 15-years later – is the Don Ellis's use of "1" as a self-contained unit instead of a subdivision of "2" or "3":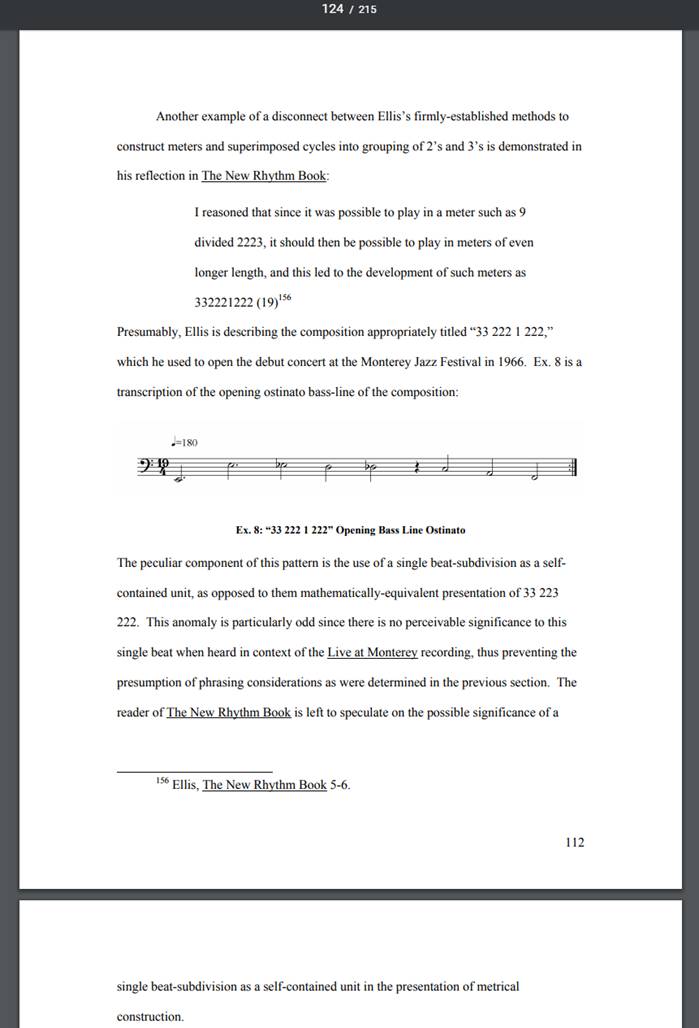 The Maestro calls this a "Double Accent" and believes it to be a deliberate construct, but I still don't buy it. ;-)
Ironically, I heard this exact passage used in a Toyota Commercial earlier this year: https://www.youtube.com/watch?v=s0-6cW1JVfU – ah the timelessness of Don Ellis. :-)
After I successfully defended my Dissertation, the Maestro asked to borrow my rare and unique Don Ellis recordings that I had recorded from The Don Ellis Memorial Library years earlier. The Maestro recently reached out to me in order to return those same Don Ellis recordings. He explained that after 25-years at Peabody, he was retiring and moving to Seattle. I was saddened – the Maestro was far too young a man and too brilliant of a conductor to put down the baton, but he explained that things have changed. I was astounded by his super-human memory of names, events, and moments through all the years of his career.
Of course, before meeting him to pick up the Don Ellis recordings and say goodbyes, I introduced him to the music of Snarky Puppy and Jacob Collier – I think he has a bias for instrumental music over vocals, so I believe he like the sounds of Snarky Puppy best, mentioning how the group reminded him of a modern Don Ellis Orchestra. :-)
I have many fellow-Internet-entrepreneur friends in Seattle and hope to see him on my next trip out to the Pacific Northwest.
In the meantime, I recommended the non-fiction book "Boys in the Boat" about the University of Washington eight-oared crew that represented the United States in the 1936 Olympics in Berlin (the "Jesse Owens Olympics), and narrowly beat out Italy and Germany to win the gold medal. Absolutely riveting tail of human perseverance that I knew the Maestro Teri Murai would appreciate.
SPF
p.s. I paid subtle homage to the Maestro in the early 2010's when the business I founded in 2004 built a new website – on that featured an offbeat alter-ego personality when the staff pictures were clicked or moused-over. I went with Teri Murai's nick-namesake, "The Maestro" and let my ponytail – at the time – all hang out while posing with the look of an intense conductor demanding the best from those around him. :-)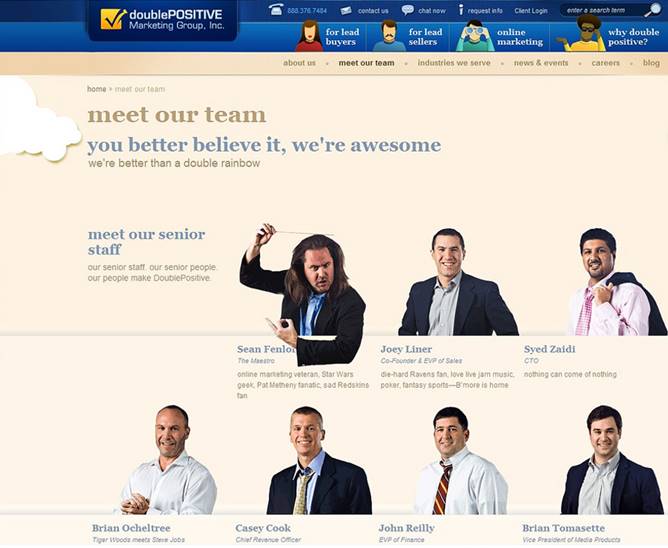 ---
Screenshot from the Peabody website for the archives: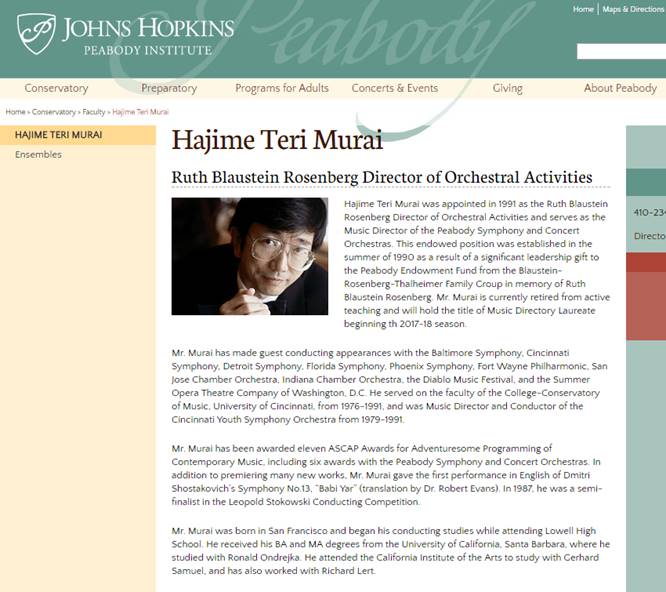 Hajime Teri Murai
Ruth Blaustein Rosenberg Director of Orchestral Activities
Hajime Teri Murai was appointed in 1991 as the Ruth Blaustein Rosenberg Director of Orchestral Activities and serves as the Music Director of the Peabody Symphony and Concert Orchestras. This endowed position was established in the summer of 1990 as a result of a significant leadership gift to the Peabody Endowment Fund from the Blaustein-Rosenberg-Thalheimer Family Group in memory of Ruth Blaustein Rosenberg. Mr. Murai is currently retired from active teaching and will hold the title of Music Directory Laureate beginning th 2017-18 season.
Mr. Murai has made guest conducting appearances with the Baltimore Symphony, Cincinnati Symphony, Detroit Symphony, Florida Symphony, Phoenix Symphony, Fort Wayne Philharmonic, San Jose Chamber Orchestra, Indiana Chamber Orchestra, the Diablo Music Festival, and the Summer Opera Theatre Company of Washington, D.C. He served on the faculty of the College-Conservatory of Music, University of Cincinnati, from 1976-1991, and was Music Director and Conductor of the Cincinnati Youth Symphony Orchestra from 1979-1991.
Mr. Murai has been awarded eleven ASCAP Awards for Adventuresome Programming of Contemporary Music, including six awards with the Peabody Symphony and Concert Orchestras. In addition to premiering many new works, Mr. Murai gave the first performance in English of Dmitri Shostakovich's Symphony No.13, "Babi Yar" (translation by Dr. Robert Evans). In 1987, he was a semi-finalist in the Leopold Stokowski Conducting Competition.
Mr. Murai was born in San Francisco and began his conducting studies while attending Lowell High School. He received his BA and MA degrees from the University of California, Santa Barbara, where he studied with Ronald Ondrejka. He attended the California Institute of the Arts to study with Gerhard Samuel, and has also worked with Richard Lert.
---